Are you prepping your Berkeley home for the market so you can sell it and trade up to one of the larger Berkeley houses for sale that better fits your family's needs? If you're getting ready to sell, you've chosen a perfect time as the Berkeley real estate market is currently favoring the seller. While this means you'll likely experience fewer challenges than you would if you were selling in a less competitive market, it doesn't mean that you can skip important steps, like staging your home, if you want to get the highest possible offers.

Staging can help your home sell for an average of 17% more and up to 85% faster, so it's well worth the investment of time and money. Wondering how you can best stage your home for a quick, high sale? Here's a guide for each room.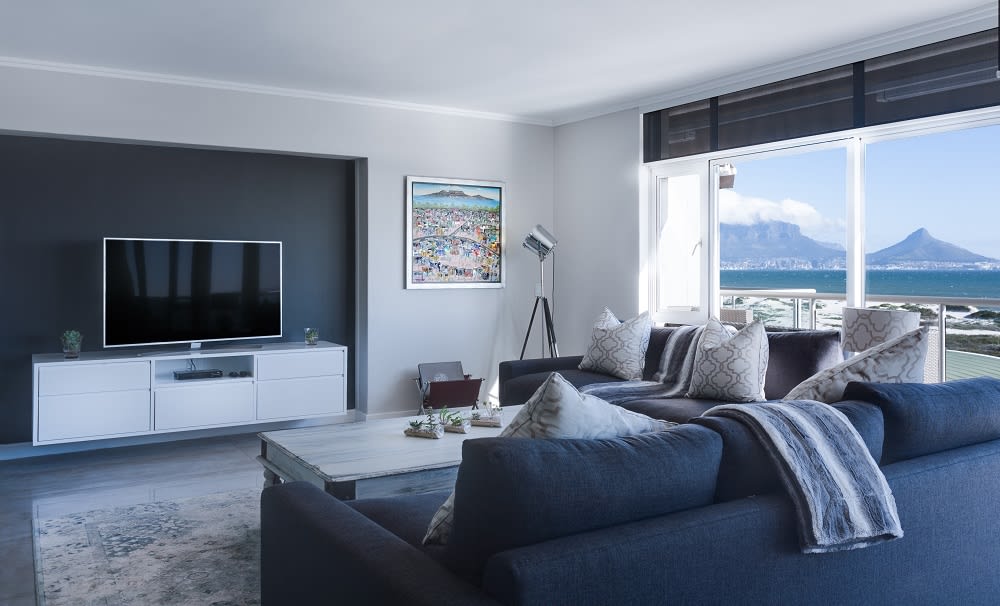 Living Room
The goal for staging your living rooms in Berkeley houses for sale is to make them appear as large and welcoming as possible so potential buyers will be able to visualize themselves relaxing with family or entertaining in this space. To achieve these goals, consider the following:
Declutter and depersonalize. Take out any clutter including books and magazines, knickknacks, and excess décor, and remove any highly personal belongings such as family photos. This will help the space appear larger and ensure buyers can imagine their own lives in the room should they choose to make an offer.


Pare down furniture. Too much furniture contributes to a cluttered look and makes living rooms look smaller. Take out excessive or bulky furniture and either sell it or move it to a storage unit if you plan to use it in your new home. Limit furniture to a few high-quality, functional pieces that will appeal to a wide range of buyers.


Paint walls in warm, neutral colors. These colors will make the room look brighter and will help buyers envision their own artwork and other special touches.


Add some pops of color in décor. Though you want the living space to be neutral, you don't want it to be boring. Consider adding a few bold, complementary colors in the form of throw pillows, rugs, or vases.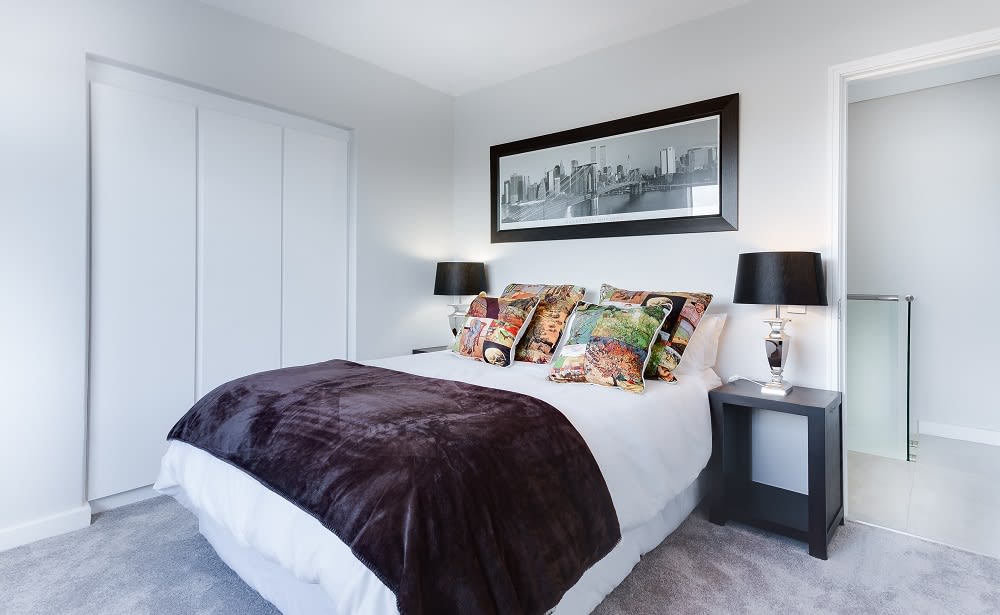 Master Bedroom
As with all rooms in your home, staging the master bedroom in Berkeley houses for sale starts with decluttering and depersonalizing as well as ensuring the walls are painted a welcoming, neutral color. From there, consider the following tips:
Remove all furniture except for the bed, dresser, and bedside table and add a full-length mirror. The only exception to this rule is if you have a very large master bedroom with a sitting area, in which case you can include one or two chairs.


Make the bed in high-quality covers and pillowcases that complement the wall color and add a headboard if you don't currently have one.


Place matching lamps on the bedside tables. They do not have to be exactly the same, but choose two that are of the same era or are complementary in style and color.


Hang one or two pieces of appealing artwork on the walls. Avoid any art that is highly unique or controversial.


Put a live potted plant or flower in a vase on the dresser, and accent pillows on the bed that complement the color of the spread and walls.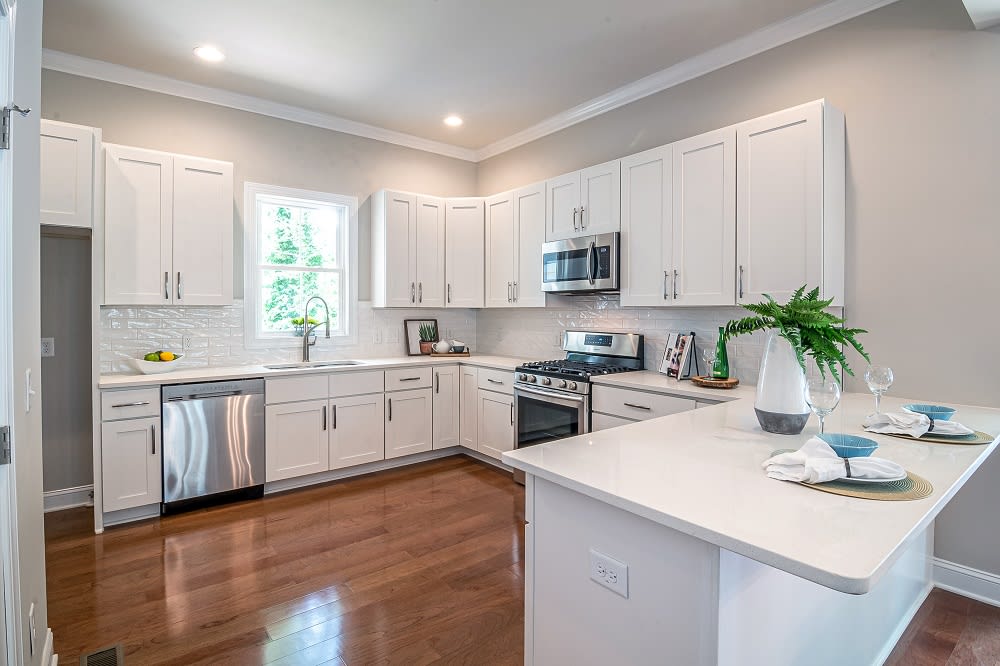 Kitchen
One of the biggest selling points of your home, the kitchen needs to appear updated and functional to encourage buyers to make an offer. Here are some tips on staging kitchens in Berkeley houses for sale:
Paint cabinets and replace hardware. If cabinets are faded but in otherwise good shape, adding a fresh coat of paint can transform the appearance of your kitchen for just a few hundred dollars. Make sure you choose a neutral color that matches the countertops and add new hardware to make your room look completely updated.


Remove unneeded small appliances. Keeping clutter to a minimum on the countertops is essential. Store toasters, coffeepots, air fryers, food processors, and other items in cupboards or pantries prior to showings.


Update the lighting. Outdated fixtures in the kitchen make your home appear old and uncared for. Upgrade your fixtures and put daylight-style bulbs in them that will make your space feel brighter, cleaner, and more open.


Set the table. If you have an eat-in kitchen, set the table as if you were having important guests over. Include high-end dishes, cloth napkins, wine glasses, and an attractive centerpiece.

Extra Rooms
Berkeley real estate professionals know that each room has to have a designated purpose to help buyers understand what their lifestyle would look like when they see homes for sale. Go through each room with your agent to decide what purpose to assign it. For example, one or two extra bedrooms could be staged as guest rooms or kids' rooms while a third could be staged as a designated home office to appeal to those who are still working remotely either part or full time. Avoid having "multi-purpose" rooms that double as storage or you run the risk of confusing buyers.
Outdoors
Though outdoor areas of your home aren't technically "rooms", they are still essential to the staging process. The outdoor areas are the first places your buyers will see and are essential to making a good first impression. Make sure all lawn, shrubs, and trees are manicured, that there is no visible damage to your walk or driveway, and that your front and garage doors are either repainted or replaced prior to showings.
If you're ready to list your home for sale, staging is one of the best uses of your time and money to increase your resale value. Ready to get started? Reach out to a trusted Berkeley real estate agent like Michael Robertson for assistance.