The city of Berkeley, CA, may be best known for its top-notch university and hip identity, but its culinary scene is not to be forgotten.

Berkeley's restaurants offer a diverse selection of menus, many of which feature seasonal, locally-grown ingredients, accompanied by a beautiful atmosphere. And as Berkeley's culinary scene becomes increasingly popular, many establishments are starting to require reservations. From four-course meals to bay-side dining tapas bars, below are seven of Berkeley's hottest restaurants to score a reservation.
Chez Panisse
Reserve your spot at the chic
Chez Panisse
for a delectable four-course menu. Touted as one of the founders of Californian cuisine, this elegant eatery offers a modern menu that changes daily. Featuring seasonal and sustainable ingredients, this restaurant has an array of local suppliers, including farmers, fishers, foragers, and even backyard gardeners.

Although Chez Panisse's menu rotates daily, local favorites include: slow-baked wild king salmon served with fava bean salsa, mushroom pasta with green peas and sage, and a rack of lamb served alongside fried artichokes, roasted carrots, and a marjoram tapenade.

Chez Panisse also has a small café menu inspired by the Mediterranean with a selection of flavorful salads, soups, meats, seafood, and desserts to sample. The restaurant's wine selection is also superb, with a rotating list of white, red, rosé, and sparkling wines.
Gather Kitchen, Bar & Market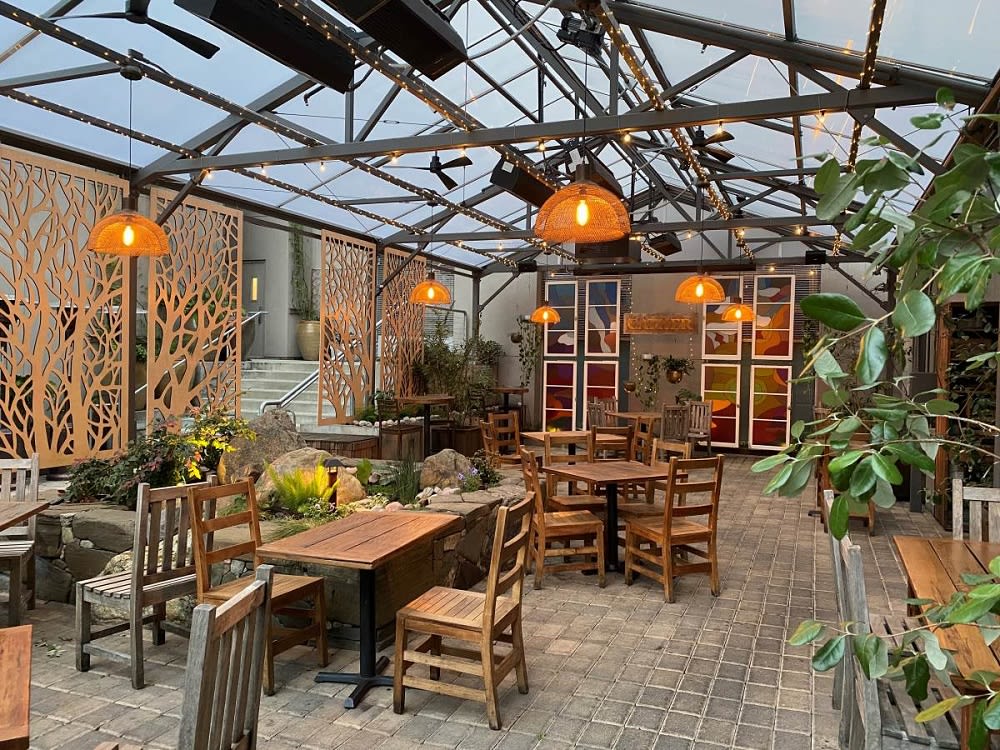 Head to
Gather Kitchen, Bar & Market
for comfort food and craft cocktails. This spirited eatery uses organic ingredients to whip up some of Berkeley's finest food and drinks.

Gather is open for weekend brunch, lunch, and dinner. Brunch plates include sweet cinnamon roll French toast and a savory veggie frittata. For lunch, you can't go wrong with the chickpea falafel burger, crisp Cesar salad, broccoli rabe and mushroom pizza. Must-try dinner items include the zesty ceviche, juicy roasted chicken, earthy grain bowl, and spicy tomato pizza. Gather's most popular dessert is their creamy organic soft serve.

Gather's beverages are worthy of accolades, from beer and wine on tap to handcrafted cocktails. Try the Mad Refesa, a light strawberry-infused apéritif mixed with rum, lemon, and orange bitters. For a more potent drink, get the No Cap, a blend of bourbon, spiced rum, absinthe, chocolate bitters, and candy cap syrup.

Gather also frequently hosts community events, including live music, film nights, live art, and lunch-and-learn workshops.
Skates on the Bay
A Berkeley original,
Skates on the Bay
is the gathering spot for fresh seafood served waterside. Housed on the historic San Francisco Bay, this seaside restaurant offers diners breathtaking views and great food. Skates on the Bay is the perfect place for special occasions, from romantic dinners to celebratory brunches. Just make sure you reserve a table ahead of time to enjoy the best views while you dine.

Their menu features an outstanding raw and sushi bar. Oyster on the half shell, salmon poke, chilled prawn cocktail, and spicy ahi tuna rolls are all fantastic choices. Other great starters include the lobster bisque, clam chowder, crispy walnut prawns, and oven-roasted crab and artichoke dip. Larger entrées include a variety of freshly caught fish and a whole lobster served with melted butter. The restaurant has its fair share of mouthwatering grilled meats, too.

Skates on the Bay also has a robust selection of fine wines, draft beers, and specialty cocktails. Sipping on a tasty drink while watching the sunset is a lovely way to end a day of shopping for Berkeley homes for sale.
Lulu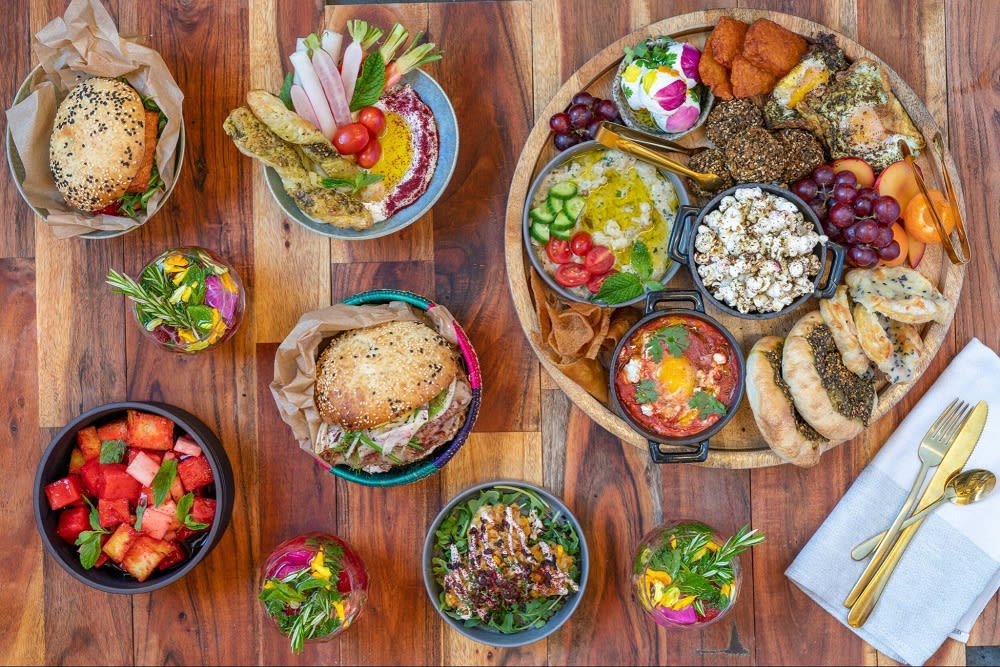 One of the most unique fusion restaurants in Berkeley is
Lulu
. Chef Mona Leena Michael heads this unique establishment, cooking Palestinian cuisine with a California twist. Weekend dining at Lulu's is by reservation only, so be sure to book your table in advance.

Lulu prides itself on its selection of modern brunch and lunch dishes. If you've a sweet tooth, try the Knafeh Pancake with toasted filo, cheese, pistachios, and orange blossom syrup. If you prefer something savory, the Loaded Manousheh plate is a za'atar-spiced manousheh topped with cucumber, radish, boiled egg, labneh, and mint. Additionally, the fresh-baked pastries are to die for. Seasonal salads and sandwiches are also popular among locals, such as the crispy pita salad and fried chicken sandwich.

Lulu serves terrific beverages to go with its brunch. Go with a classic espresso drink or try something different like the Cardamom Tcho Mocha or Tahini Caramel Cold Brew. The restaurant even has a BYOB-Mimosa Mixer Carafe option. Guests bring the bubbles, and Lulu provides the freshly-squeezed juices.
La Marcha Tapas Bar
Serving up authentic Spanish delicacies is
La Marcha Tapas Bar
. This neighborhood eatery is beloved for its innovative menu and lively atmosphere. Make sure you reserve a table on the weekends, as it tends to draw a crowd.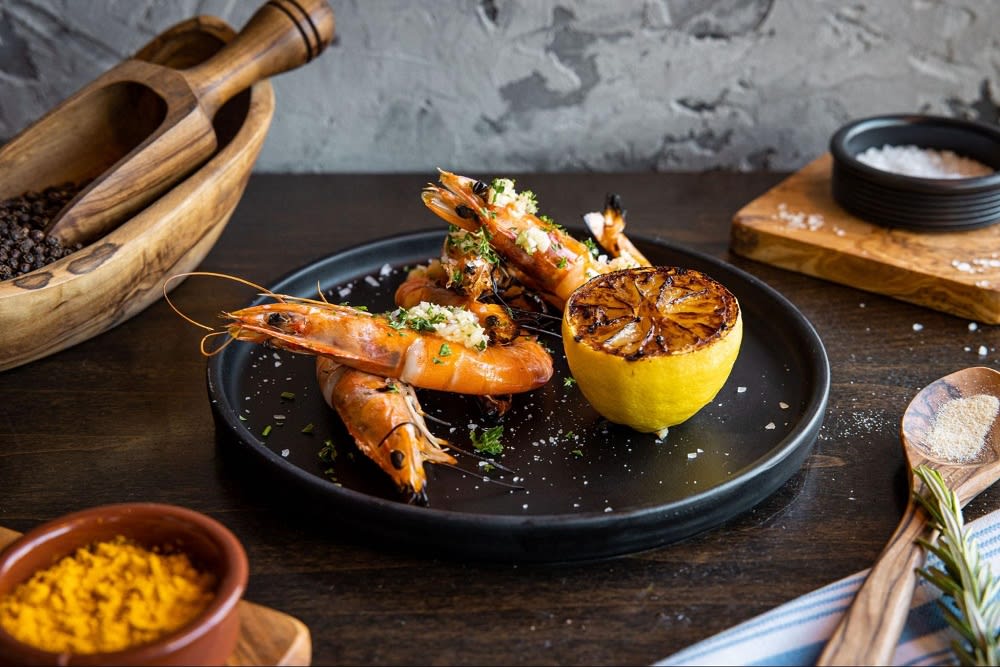 Traditional tapas and paella are La Marcha's specialty. For tapas, order the sautéed garlic shrimp, fried calamari, toast topped with grated tomatoes, and potato and onion tortillas. The restaurant also offers a variety of croquettes, including ham, chicken, crab, and mushroom varieties.

However, paella is the real star of the show at La Marcha. Prepared on grand paella pans, these rice dishes are crafted with house-made ingredients and mixed with various fillings. The Valencia features duck leg, braised rabbit, snails, and green beans, while the Marinera consists of mussels, clams, shrimp, calamari, and peas. Make sure to save room for dessert, as well. The churros dipped in warm chocolate, and the citrus cake with saffron cream and toasted pistachios are both heavenly.
Rose Pizzeria
For the best thin-crust pies in Berkeley, check out
Rose Pizzeria
. This pizzeria is well-loved for its distinct topping combinations and charred crusts. Plus, its outdoor patio is a trendy hangout for locals.

Traditional American pizzas offered at Rose Pizzeria include cheese, pepperoni, and Hawaiian. If you want to branch out, try the fennel sausage pizza with roasted red peppers or the burrata pie with olives and capers. The restaurant's popular white sauce pizza features mushrooms, green onions, and scallion cream. The spicy Cesar salad is a gem on the menu and pairs well with all pizzas.

As you might expect, Rose Pizzeria also has an extensive wine list. Find the perfect pizza pairing with a bubbly, rosé, red, or white glass. The restaurant also has a small selection of canned beers for those who prefer a brew with their pie.
Fish & Bird Sousaku Izakaya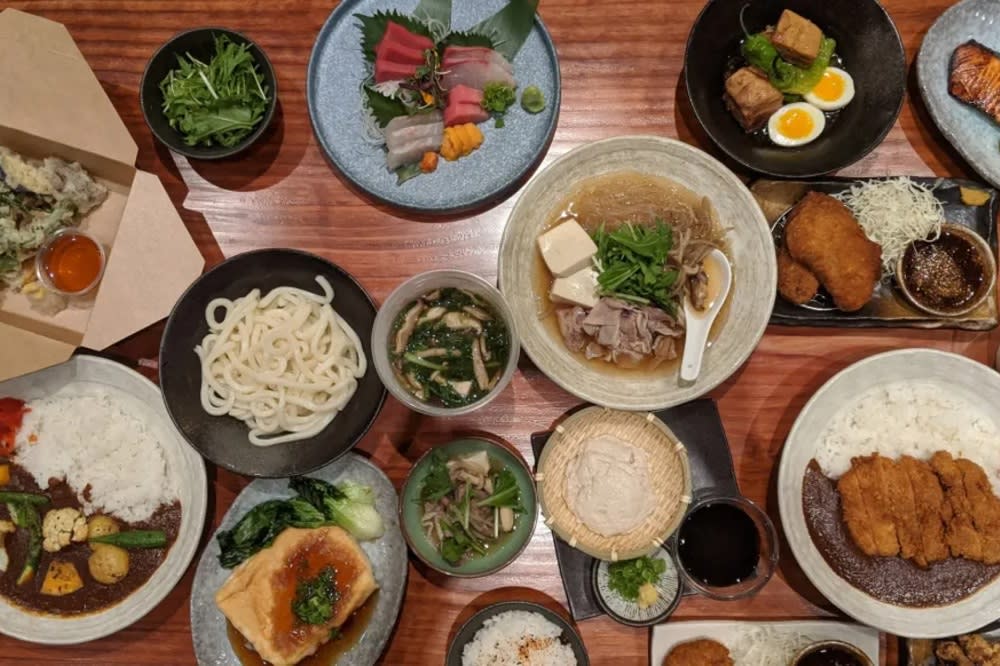 Savor authentic Japanese cuisine at
Fish & Bird Sousaku Izakaya
. Reservations are highly recommended at this Izakaya-style restaurant that serves small plates in a casual Japanese atmosphere.

Fish & Bird represents a modern twist on traditional Japanese cuisine. All ingredients are either sourced locally or straight from Japan. Standout dishes include the grilled Wagyu rib cap, panko-crusted chicken katsu, and smoked mackerel. Fish & Bird specials feature a chef's selection of sushi or sashimi, slow-cooked duck with roasted potatoes, and seaweed salad with octopus and cucumber. If you have a sweet tooth, try the restaurant's homemade ice cream infused with Japanese tea.

Fish & Bird also offers craft cocktails, house-made bitters and syrups, and freshly-squeezed juices. Their Whole New World cocktail is a vibrant mix of bourbon, rye, cognac, orange, allspice, bitters, and pineapple syrup. The bar also has a carefully curated selection of sake, shochu, wine, beer, and hot tea for guests to enjoy.
Want to learn more about Berkeley real estate?