San Diego is a charming city boasting a laid-back culture, miles of picture-perfect coastline, and one of the most comfortable climates in the United States. As the country's eighth-largest city, San Diego offers an abundance of activities, including festive holiday events throughout the year. For example,
the annual Brazil Carnival
draws 600,000 people to a daylong celebration with music, dancing, and floats. Whether you're visiting San Diego for the first time or
are hunting for a property
in the area, it's only a matter of time before you find yourself head over heels with the city.
Why call San Diego home
Fantastic weather

: With an average temperature of around 70° and

266 sunny days year-round

, San Diego offers the perfect weather for outdoor activities. Many visit or move to the area to escape dreary winters.

An abundance of outdoor activities

: San Diego offers multiple recreational opportunities, from biking to hiking to outdoor yoga classes. This exciting city is also home to the Padres, a professional baseball team. Residents love attending these MLB games at the state-of-the-art

Petco Park

complex in downtown.

Access to the beach

: San Diego is home to some of the

best beaches for surfing

, sunbathing, or enjoying an alfresco meal.

Great food options

: With

more than 7,000 restaurants

, San Diego has a diverse selection of great food options. Sushi, tacos, ramen, pho, and delicious Mexican cuisine are just a few of the many options available in the city.

Unique arts and cultural scene: San Diego has dozens of museums, botanical gardens, scenic art galleries, and the celebrated San Diego Zoo. Special events are held most weekends, including performances by live bands, art shows, and sporting events.
Can't-miss attractions
While it's easy to see why, generally speaking, people enjoy visiting or living in San Diego, here are nine things to do in the city that you are sure to find irresistible.
Explore beautiful Balboa Park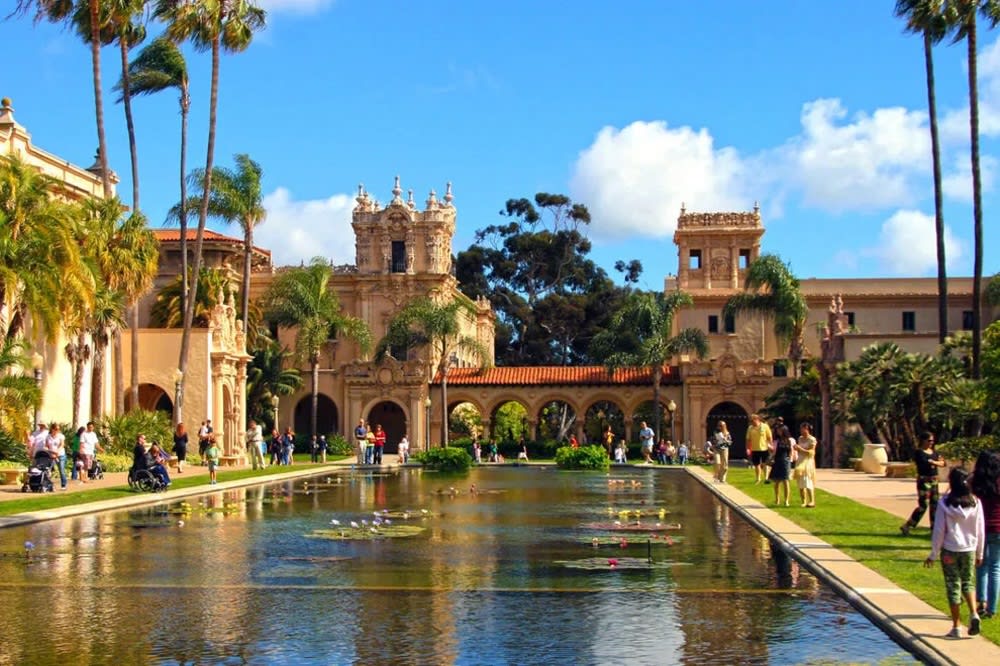 Balboa Park
is home to multiple museums, performing arts venues, and the San Diego Zoo. The sprawling public park sits on 1,200 acres of land, allowing you to spend the entire day soaking up the historic architecture and hiking through the lush gardens. Due to its massive size, you can sign up for a Segway or walking tour to cover more ground.
Visit the world-famous San Diego Zoo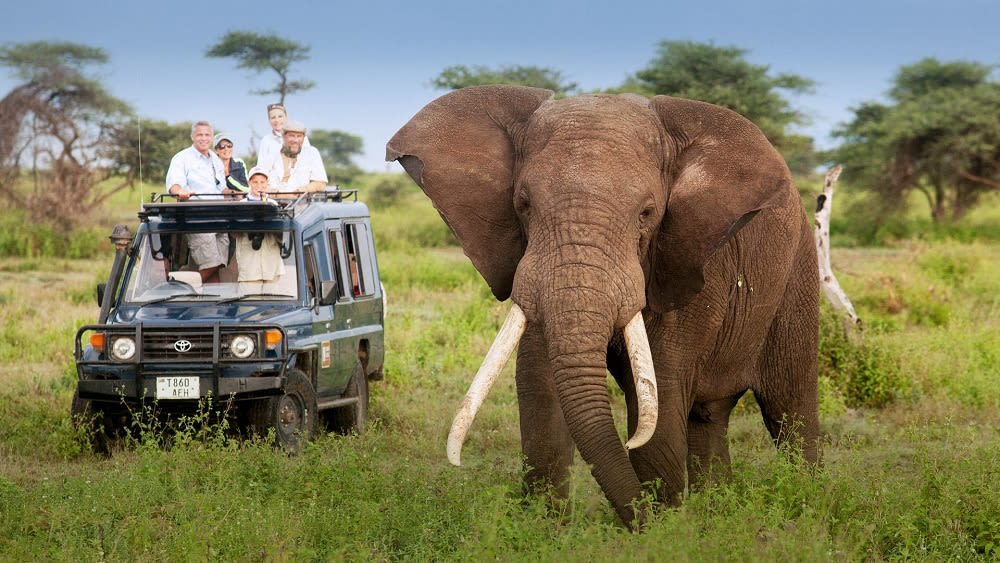 Photo courtesy of San Diego Zoo Wildlife Alliance
The
San Diego Zoo
is considered one of the premier zoos in the world, and its grounds inside Balboa Park provide a habitat for an astonishing number of wild animals, from Komodo dragons to big cats. The San Diego Zoo initiated the concept of open-air, cageless exhibitions to achieve more natural animal habitats, and it is among the few zoos to house giant pandas. The San Diego Zoo offers many things to see and experience, including a bus tour, a 4D theater, play areas for kids, wildlife specialist talks, an aerial tram, and a miniature train.
Take the ferry to Coronado Island
Although Coronado Island is connected to mainland San Diego by a bridge, it has a relaxed ambiance that feels very far away from the hustle and bustle of the city. You can also take a 15-minute ferry to the island. The ferry ride takes you from the Convention Center or Broadway Pier to Coronado Ferry Landing, a beautiful waterfront area with cafes, shops, and restaurants.
Coronado Island is a great place to explore by foot or bike, and the peaceful beaches draw ocean lovers, who can wander and enjoy a view of downtown San Diego.
Check-in at the iconic Hotel del Coronado
Coronado is also home to the iconic
Hotel del Coronado
, a landmark Victorian property. The luxury hotel has been in existence since the late 19th century and has hosted presidents and celebrities.
When the hotel opened in 1888, it was the largest resort hotel in the world. Today, it is a National Historic Landmark and a majestic Victorian beachfront hotel owned by the Hilton brand. Although the hotel is well-known for its peaked red roof, serene ocean vistas, and classic Victorian architecture, it also puts on a legendary Sunday brunch in its Crown Room, which overlooks the ocean.
Spend time in La Jolla
The neighborhood of
La Jolla
offers innumerable entertainment activities and features some of the finest restaurants in San Diego, like
Nine-Ten
in the Grande Colonial Hotel. Another La Jolla attraction is the Legends Gallery, which has an extensive collection of artwork designed by former La Jolla resident Dr. Seuss.
Check out the La Jolla Shores Park for outdoor activities, which stretches out over a mile of coastline. The low surf provides a majestic view north to the 30-meter cliffs of Torrey Pines. During summer, waves are gentle across different beaches in San Diego, making them perfect for sea kayaking and diving.
In addition, La Jolla offers a small cove with a tiny beach where you can find countless seals and sea lions soaking up the sun.
Tour the USS Midway Museum
Decommissioned in 1992, the monumental
USS Midway
was the longest-operating aircraft carrier in the U.S. Navy's history. Today, it is located downtown, alongside San Diego Bay, and it serves as a naval aircraft carrier museum. The feted ship, the size of a floating city, is open to the public, allowing you to explore the vessel and get close to the aircraft carrier.
A self-guided audio tour narrated by former Midway sailors gives you a sense of what living and working on a naval ship feels like. In addition, the USS Midway Museum offers fun, family-friendly activities, especially for little ones who love being on board the aircraft carrier.
Take in the scenic vista from the Cabrillo National Monument
Sitting among the astounding cliffs of Point Loma, the
Cabrillo National Monument
honors the historical period when Juan Rodrigues Cabrillo, a Portuguese explorer, sailed into San Diego Bay in 1542. The monument has a remarkable 360-degree view of the bay, downtown, and surrounding areas. Standing close to the monument on a clear, sunny day will give you a perfect view of the Tijuana hills in Mexico.
Get your thrills at the Whaley House Museum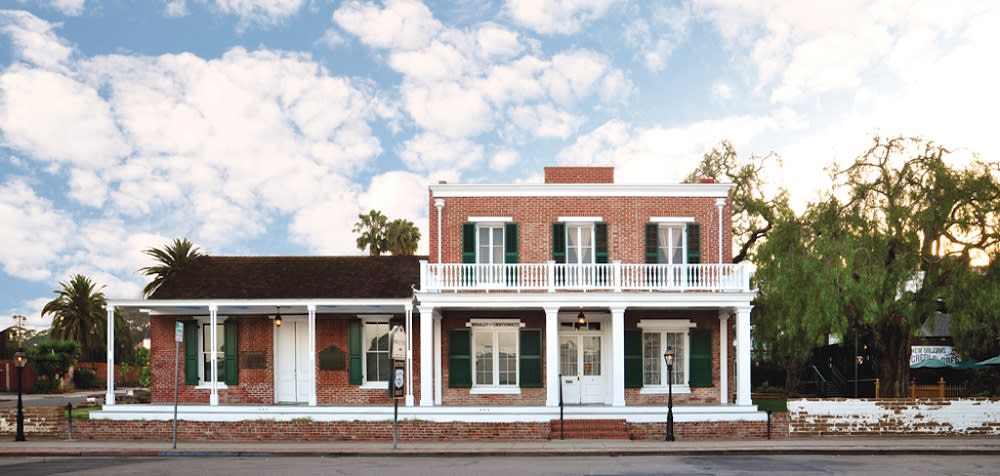 Photo courtesy of San Diego Explorer
Located in San Diego's Old Town, the
Whaley House Museum
is a California landmark constructed in 1857. The home sheltered a wealthy but distressed Whaley family, but there are rumors that a few members still live in the home. Several ghosts are said to haunt the house, and the museum offers evening tours — if you're daring enough to face them.
Visit the Del Mar Fairgrounds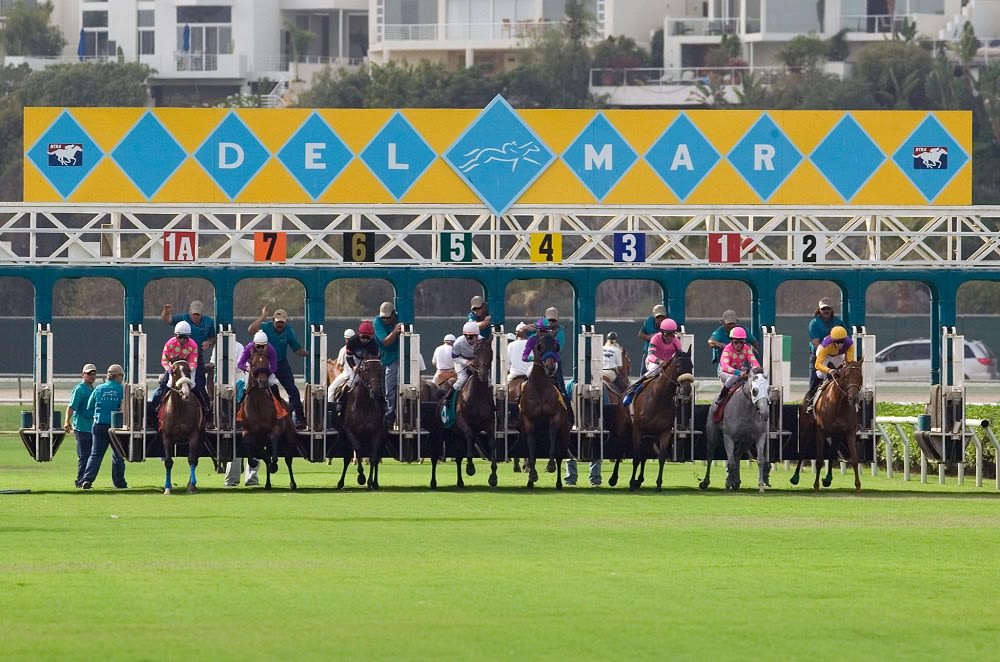 Opened in 1937,
Del Mar Racetrack
was a playground for Hollywood stars who came to the racetrack to gamble and enjoy horse racing events in the city. It continues to be an exciting and vibrant destination, especially if you love gambling or want to try your luck at picking the winning horse. Del Mar Racetrack usually runs its summer racing season from July to September, while the fall season usually kicks off in November.
The Del Mar Fairgrounds is also home to the annual
San Diego County Fair
, a huge event that runs for a few weeks during the summer. The fair hosts concerts by renowed artists, like The Goo Goo Dolls, John Fogery, and comedian Nate Bargatze, and features hundreds of rides, vendors, and activities for all ages and all interests.
San Diego is an exciting city with numerous festivals, activities, events, and scenic sites to explore. If you're considering a San Diego home of your own to enjoy its attractions, reach out to
Michael W. Robertson
, an expert real estate agent with the extensive knowledge and experience needed to ensure you land the perfect property. Contact Michael today to start your next real estate adventure!