As the desire for homeownership continues to grow across the country, so too has the interest in home improvement projects. People have been spending more time in their homes in the past two years than ever before. As such, homeowners have focused on enhancing their indoor and outdoor living spaces to better suit their needs and make their properties more lucrative.


This trend is no different in the sunny city of
Berkeley, California
. Property owners throughout the city are improving their home's infrastructure or renovating specific living areas. If you're looking to add value to your property, there are specific upgrades that will give you more mileage when it comes to the return on your investment.
Nine Berkeley home upgrades that will increase your ROI
1. New floors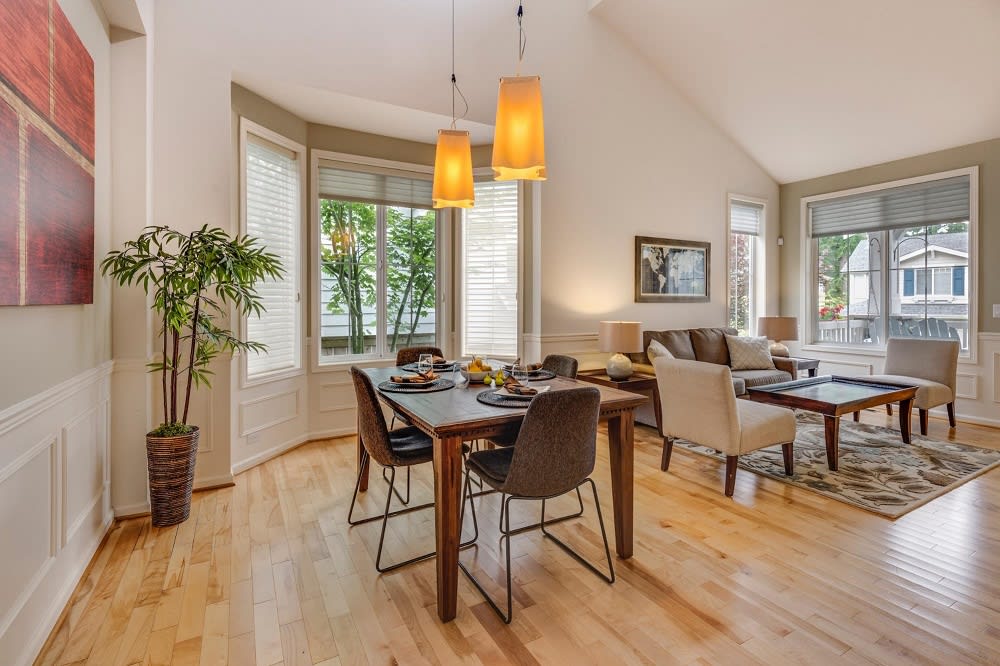 Replacing old flooring
with newer and trendier materials is one of the most planned home projects. Floor replacements provide an ROI of 70% to 80% and give your home an instant refresh. Which type of flooring to choose is often dependent on the room and its use, but some materials are more sought-after than others.
Hardwood, in particular, is desirable due to its elegance and durability. Properties that have hardwood floors tend to sell for 2.5% more than their counterparts. In 2022, medium brown hues and driftwood finishes will be the trend. Among the most popular in Berkeley will be lighter shades such as bleached woods, Herringbone-patterned flooring, and natural wood colors.

2. Extra windows
Adding extra windows to the home is a way for homeowners to feel more connected to nature. The weather in Berkeley is gorgeous year-round, which is even more of a reason to install expansive windows. Plus, the ROI for installing additional windows is around 89% to 90%.
Apart from large spanning windows, many types of
innovative windows
can be added to the home to blend the outdoors with the indoors. Skylights, tall French doors, and floor-to-ceiling glass walls are all ways to allow natural light to flow in. Newer windows are made to be more energy-efficient as well.

3. Enhanced office spaces
With remote working becoming the new norm, having a
home office
has become a priority for today's homeowners. Virtual learning also created the need for a workspace for those who have school-aged children. The search for home offices grew 108% in 2021, with many people still desiring these spaces as they continue to have remote or hybrid work schedules.
Whether you turn your guest bedroom into an office or construct an exterior room into a workplace, your home's ROI will increase. The key to enhancing an office space is to make sure that it inspires productivity. A designated workspace that is exceptionally designed will help you focus on your tasks while enjoying your surroundings.

4. Bathroom remodels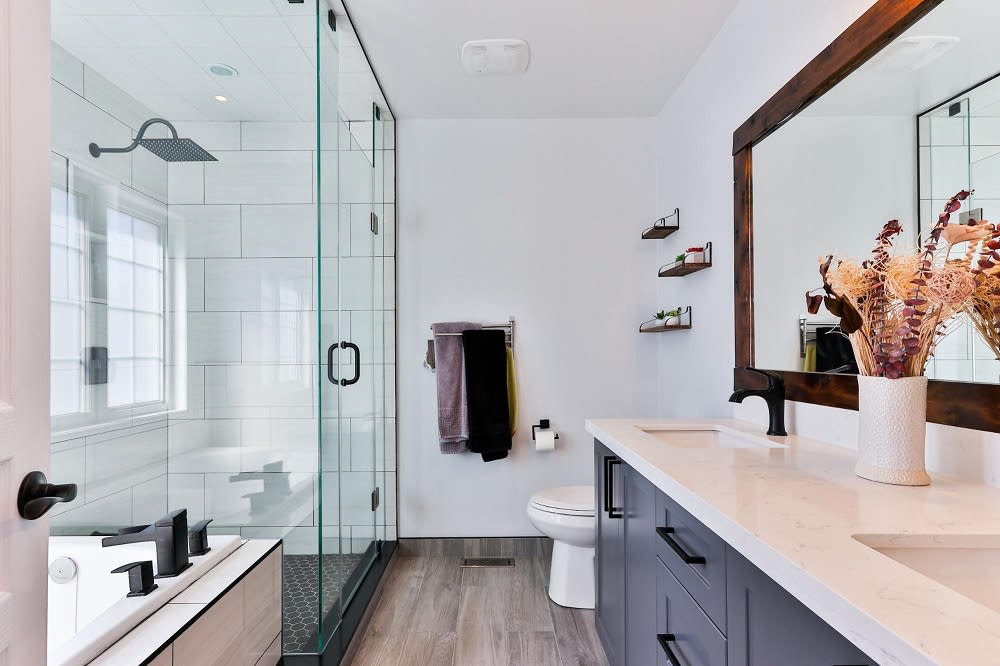 Remodeling a bathroom
offers by far one of the best bangs for your buck. Minor refurbishes return an average of 102%, while major renovations return an average of 93.2%. Upgrading the master bathroom adds the most value to your property and is a very appealing feature to Berkeley homeowners.
Minor remodels constitute replacing only a few amenities within the bathroom. Examples include adding a rain showerhead, installing a new vanity, or swapping the lights for brighter bulbs. Although major remodels require a full overhaul, it leaves you with a blank canvas to work with. From flooring to the shower pan and plumbing to lighting, every aspect of the bathroom should be examined and given a consistent theme.

5. Integrated wellness areas
Integrated health and fitness areas
are becoming desirable throughout the home as people look to align their wellness goals with their living spaces. California is an extremely health-conscious state as well, so home wellness rooms are worthwhile in Berkeley.
To match their healthy and fit lifestyle, homeowners are putting in fitness equipment, steam rooms, saunas, hot tubs, and even zen gardens. Think of it as having a personal gym or spa on your property. This home wellness integration applies to smart appliances as well. The number of smart homes is going to grow throughout 2022, with features such as smart security and lighting. Home automation features will also become increasingly popular.

6. Attic and basement conversions
Another way to add value to your property is to convert unused space into an extra room.
Transforming an attic or basement
to a liveable space increases a home's ROI by 93.5%.
Many attics and basements are shabby and impractical. If you decide to sell in the future, renovating these areas into charming and useful spaces not only turns them into a selling point for potential buyers, but it increases the number of available rooms in a home too. This additional room can be an office, workout space, bedroom, or anything else that you deem practical and will add to your home's profitability.

7. Outdoor kitchen additions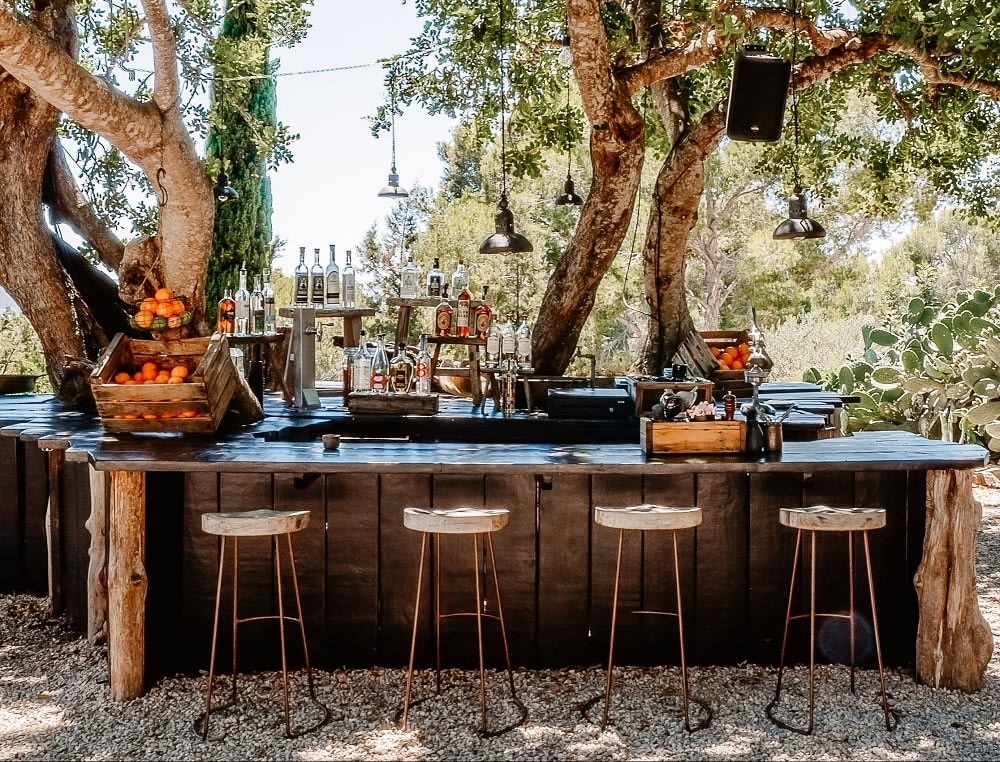 Adding an outdoor kitchen to your home will make it stand out and feel more lavish. Plus, it will complement the overall property and contribute to your ROI. Having the option to dine alfresco from the comfort of your own home is the perfect way to enjoy the beautiful year-round California weather too.
Well-designed outdoor kitchens include everything you'd need to entertain friends and family. This includes a top-of-the-line grill, stainless steel appliances, mini-fridge, and a bar or an island with a sink. Depending on what your personal preferences are, you can add custom favorites, such as a pizza oven or beer keg on tap. Just make sure you install materials and appliances that can withstand the elements, so you uphold the value as long as possible.

8. Upgraded deck or porch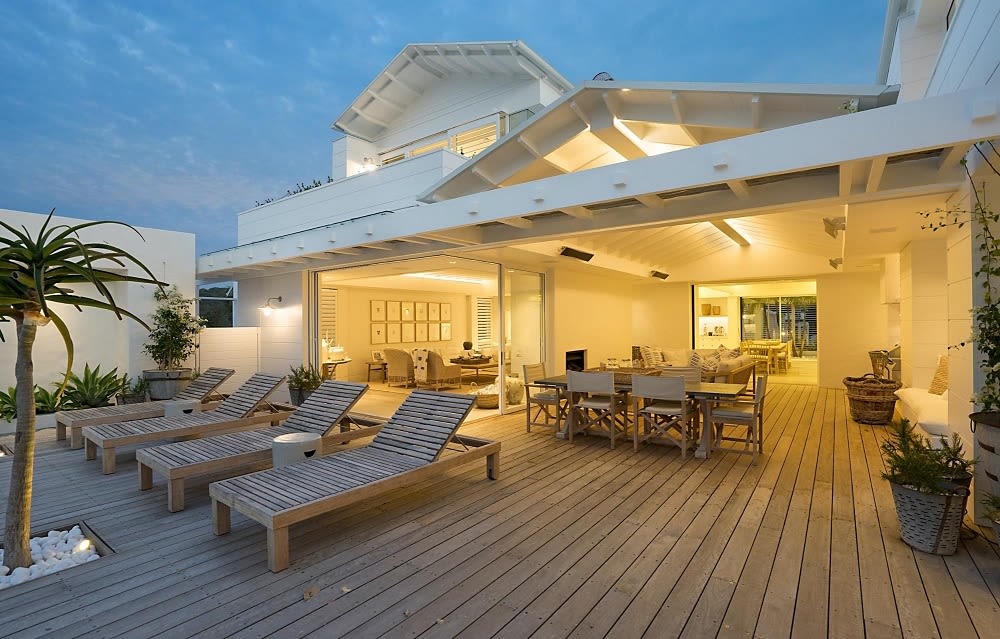 Whether a
deck or porch
, it pays off to upgrade your property's exterior spaces. More and more people today want to seamlessly integrate indoor and outdoor living. As such, outdoor attachments return an average of 90.3% to the home.
A deck or porch transforms a yard into usable space, thereby adding to a property's profitability. The climate in Berkeley is also ideal for spending time outside, no matter what the season. Outdoor design trends will incorporate natural elements like wood, bamboo, hemp, and rattan. Pairing these features with potted plants further intertwines the property with nature.
Not all houses come ready with a finished deck or porch, especially those that are newly built. A sleek outdoor attachment could be the exact selling point that makes your home attractive to a potential buyer in the future.

9. Yard and landscaping improvements
Being that time spent outdoors has become so cherished, it makes sense that homeowners would want to improve the look of their front and back yards. Having
attractive curb appeal
also helps when trying to sell a home, as the lawn is often the first thing potential buyers see.
Immaculate landscaping makes a wonderful first impression. More importantly, it increases ROI drastically; you will get a 100% return when you improve the look of your yard, making the investment worth every penny.
Simple is often better when it comes to landscaping, as you don't want your lawn to look too chaotic. Keeping your grass, plants, trees, and flowers well-maintained and not wildly overgrown is key. Ensure everything is trimmed and clean and add pops of color by planting roses, which thrive in California. You can also pressure-wash dirty, paved surfaces and clean water features to make them look good as new. Don't forget to check for any irrigation issues or faucet leaks before they get out of hand too.
Looking for Berkeley Real Estate?
Contact real estate agent
Michael W. Robertson
if you're looking to upgrade your Berkeley, California home. Michael specializes in residential and investment properties within the Greater San Francisco and East Bay areas and uses an informed approach when collaborating with his clients.

*Header image courtesy of Michael W. Robertson