Credit: Overaa Construction
Whether you're looking to buy a new home or searching for opportunities to get involved in your community, Moraga Country Club has something for everyone. Located in the Bay Area, this country club is a highly-sought after community to reside in—and with so much to offer, it's not difficult to understand why. Read on to learn eight reasons why Lamorinda residents love the Moraga Country Club.
Luxury living
Since it was established in 1972, the Moraga Country Club has evolved into a highly-sought after community and recreational facility. Residents can take advantage of amenities from state-of-the-art tennis facilities to top-notch dining options. The neighborhood offers a wide assortment of luxury homes that vary in styles and sizes, allowing homebuyers to find a home that suits their needs. Nearly 3,000 people reside in Moraga Country Club, which means that residents can experience a tight-knit sense of community that is hard to find elsewhere. Home to people from all walks of life, the community appeals to everyone from families looking for a quiet place to raise their children and retirees looking to settle down.
Clubhouse
There's no question that the newly constructed Clubhouse is the center of life at the country club. Spread over an expansive 22,000 square feet, this state-of-the-art clubhouse first opened in 2012, making Moraga Country Club the esteemed facility it is today. The architecture of the clubhouse resembles the early California Mission Style with a stucco exterior, tile roof, and decorative iron and woodwork. The interior design is elevated by views of the surrounding hillsides. Spread over 22,000 feet, the Clubhouse consists of an exquisite Main Dining Room, bar, and lounge area with additional patio seating. It also provides members with all the facilities required for an active country club community, including men, women, and youth's locker rooms, a top-notch pro shop, and meeting spaces.
Dining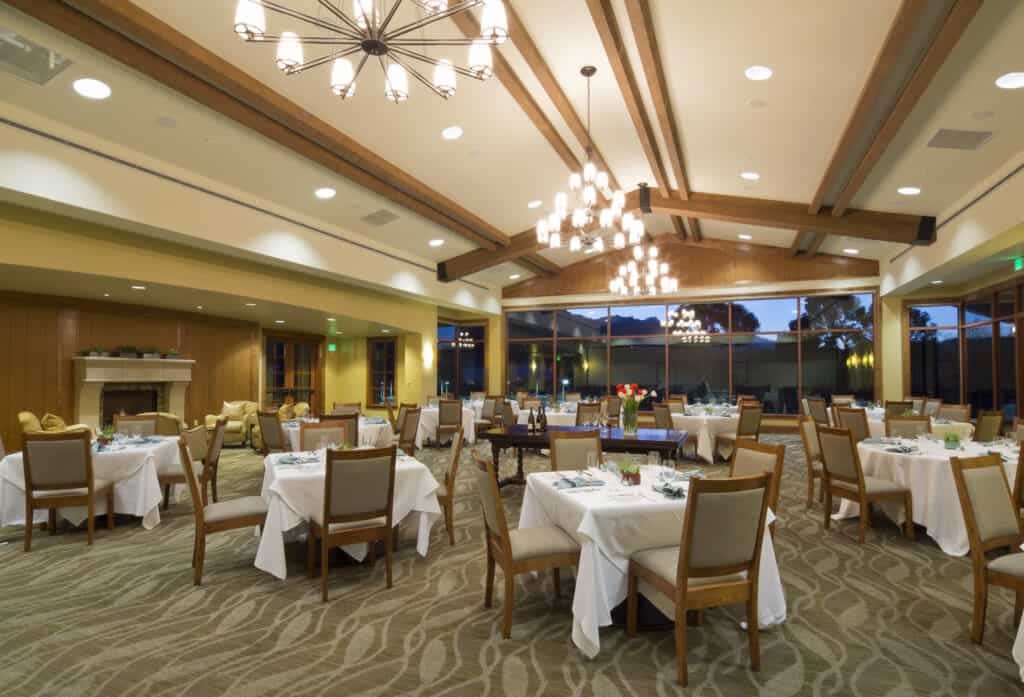 Credit: Eustis Chair
Satisfy your cravings with all of the best dining opportunities at the country club. Located on the second floor of the Clubhouse, the Main Dining Room is characterized by its wall of glass, stone fireplace, wood paneling, and exposed beams, providing diners with incredible views of the first tee and fairway, the aquatics facility, the tennis courts, and the two new outdoor firepits. Two exterior patios offer members outdoor dining, which is popular during the warm spring, summer, and fall months. The Clubhouse is perfectly designed to accommodate private functions, making it popular for celebratory events. The menu changes seasonally, utilizing the freshest ingredients and flavors. There are also daily specials such as loaded potato soup, old-fashioned patty melts, winter roasted beet salads, and barbecue chicken pizza. Those who prefer to enjoy food from the comfort of their home can easily order food to-go.
World-class golf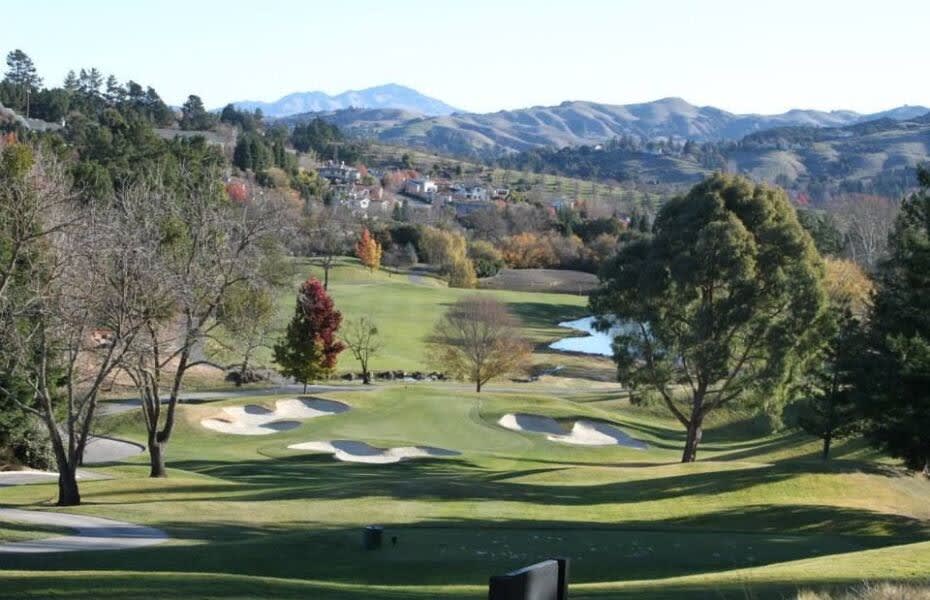 Credit: GolfPass
Originally designed by Robert Muir Graves, the Moraga Country Club Golf Course is one of the club's most sought-after amenities. The course seamlessly weaves its way through the beautiful hills, canyons, and creeks of Moraga and Orinda, offering scenic views. At 6,150 yards par 71, the course doesn't require great length off the tee. Instead, it demands a sharp mind, decisive strategy, and commitment for each shot. You will also find a full-sized grass driving range as well as a practice pitching area and a practice sand bunker. There's also an artificial turf teeing area that can be easily used when natural turf conditions or weather make hitting from the grass unfavorable. Dedicated golf PGFA professionals work with the superintendent's staff and volunteer committees to guarantee that members enjoy every aspect of their golfing experience at Moraga Country Club. Those who want to improve their golf swing can consider tapping into the variety of programs and lessons that are available to residents. The teaching professionals offer a wide array of programs that enhance and promote the joy of golf, including private lessons for adults and children. Club membership also includes the opportunity to join four organized golf groups for those who are interested in taking their golf game to the next level. With so much to offer, it's no surprise why this golf course appeals to everyone from seasoned golfers to beginners.
Racquet sports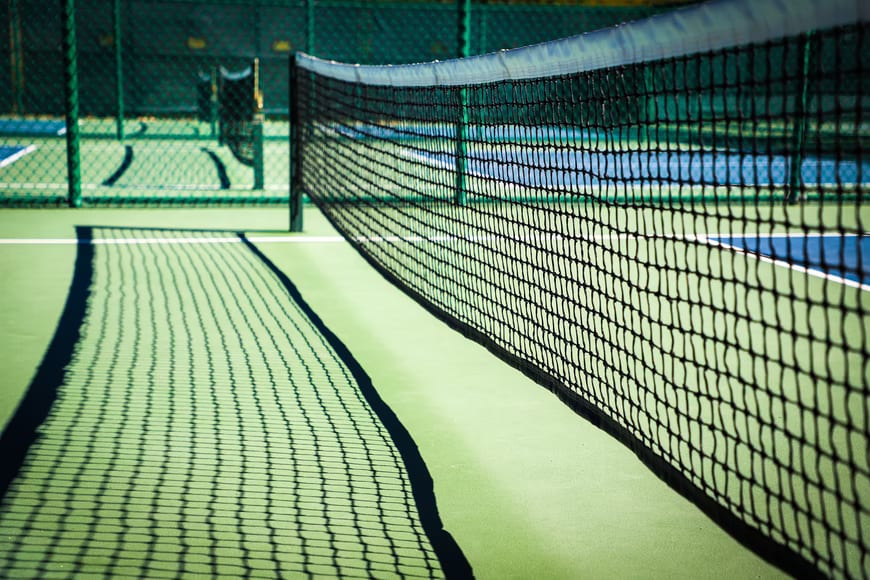 If golf isn't your game, don't worry—this incredible club has even more in store! Moraga Country Club has joined the era of "racquets" that is becoming the standard for the majority of country clubs across the United States. Members can enjoy both tennis and pickleball, which provides the perfect opportunity to socialize and exercise. Plan on the upcoming addition of six permanent pickleball courts to go along with the 10 existing tennis courts. Members enjoy using floodlight hard tennis courts, which enable them to play on a warm summer evening or mild winter afternoon. Events within this sport range from tournaments and inter-club matches for the experienced player to mixers and social events for the more casual player. Adult beginners are encouraged to learn the sport, as well! The club offers private and group lessons for both adults and children, allowing you to learn in the environment that you feel most comfortable in.
Swimming facilities
Open year-round, the Moraga Country Club Pool is something you don't want to miss out on! Its inclusive, family-friendly atmosphere makes it the perfect spot to enjoy a day of fun in the sun or simply kick back and relax. The newly constructed pool complex has lots to offer, including a nine-lane lap pool, a wading pool, and two spas. The temperature of the swimming facilities is between 78 and 82 degrees, while the temperature of the spas' water is between 99 and 102 degrees. Swimming lessons are available to guests, including both adults and children. Held year-round, these instructional lessons are a great way to brush up on your swimming techniques or learn how to swim. The club also offers aquafit/water aerobics, water polo, and adult master's swimming for those who enjoy spending time in the water.
Excellent schools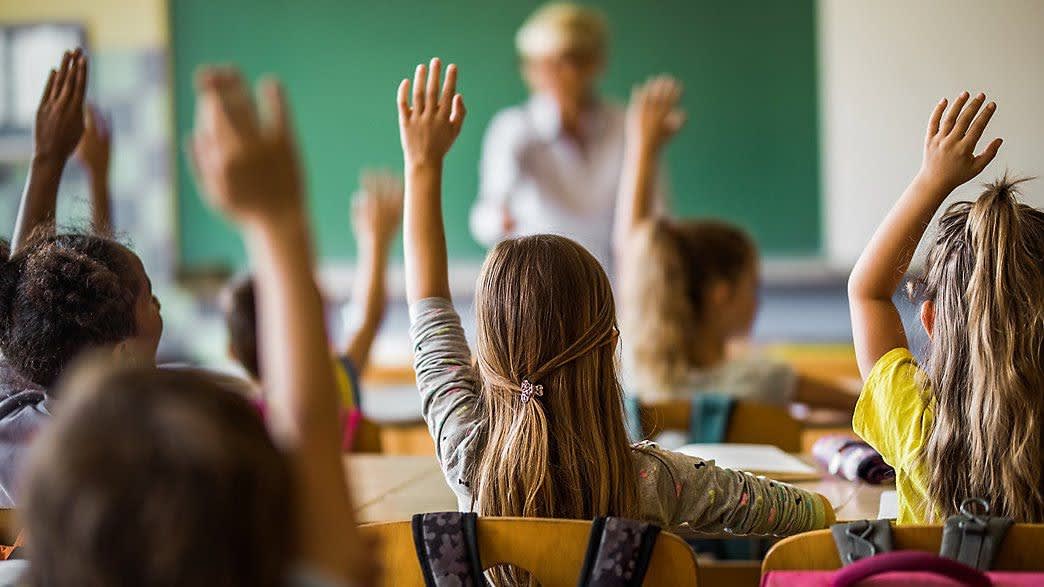 If you have children, one of the most important factors to take into consideration when moving is local schools. Lucky for you, Moraga boasts a highly-rated school district. Students within the Moraga School District consistently score advanced and proficient on California standardized tests while excelling in art, music, technology, physical education, and a variety of intermediate school electives. With 1,855 students in K-8 and a student-teacher ratio of 23 to 1, it's no surprise that Moraga Elementary School District has received an overall Niche grade of A. The school district has received a number of other accolades on Niche, including being one of the best places to teach. When it comes to high school, Campolindo High is the best-rated public high school in the area. They have received a score of 10 out of 10, excelling in test scores and college readiness. Needless to say, when it comes to schools, your children will receive the best possible education.
Close access to nature
The Moraga Country Club offers residents a wide array of amenities and activities that can be accessed year-round. One of the perks that come with living here is the close access to the great outdoors, including nature preserves and hiking trails. Whether you're interested in running, hiking, biking, there's something for everyone. Nestled on the outskirts of touch, Rancho Laguna Park has a tot lot, swings, a picnic area, and a large lawn. You can also bring along your furry four-legged pets to run and play in the off-leash dog area. The park is also home to the spectacular Monarch and Pollinator Garden, which is made possible by the Moraga Garden Club. Immerse yourself in nature by hiking in the Mulholland Ridge Open Space. This expansive 260-acre park offers an abundance of hiking trails as well as sweeping views of the valley below. If you're looking for an easy, family-friendly hike, be sure to check out Donald Reservoir Trail. Just over half a mile long, this trail is accessible from the Donald Drive Trail or the Ridge. You'll leave this hike feeling rejuvenated and refreshed.
If you're interested in exploring Lamorinda real estate, contact Michael Robertson today. Whether you're looking for a short-term rental or a forever home, Michael can walk you through the process from start to finish and help you find a place that's right for you. With years of experience in the real estate industry and deep knowledge of Lamorinda luxury homes, Michael and his team can help you find a house that truly feels like home.