Most people purchase the most expensive house they can afford, so they do not want one with a master bathroom that needs work. You could completely redo your bathroom, or just do some cosmetic updates to turn your master bathroom into one that buyers will love. But how do you know which updates will appeal to homebuyers best?

If your bathroom update is done properly, you could recoup at least 50% of your investment. Here is how you make sure you make the best updates to your home:
New Tile
Whether it is on the flooring or a backsplash, updating the tile can redefine the space and make the whole room feel updated and modern. Choose tile in neutral colors and without bold patterns. The floor tile should fit the space, so go with standard 12"x12" or 12"x24" tile as it looks great in any sized area. Porcelain and ceramic tile are great choices for bathroom flooring because they are waterproof and durable. Adding heated floors is a nice benefit and may give your home an additional edge when they are comparing it to other Moraga homes for sale.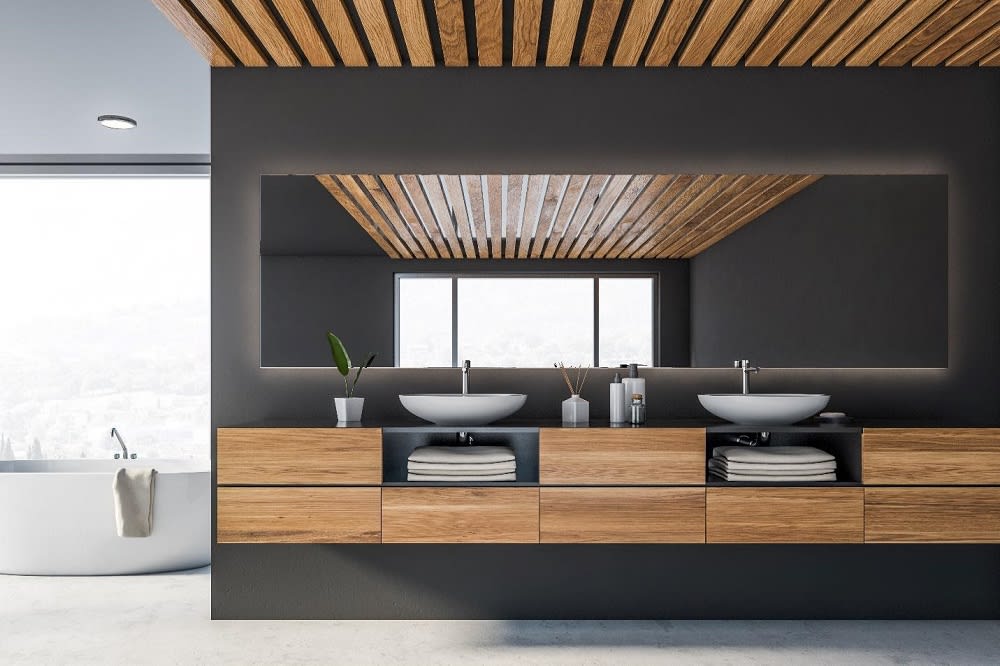 Updating Tub and Shower
When it comes to Berkeley, CA homes for sale, walk-in showers are preferable to the tub and shower combination. If your master bath doesn't have a walk-in shower, it may pay to switch out the tub for a modern walk-in shower. Nothing says new and modern more than a sleek walk-in shower with modern fixtures, tile, and new doors (or doorless). If you already have a walk-in shower with doors, replacing the doors with new ones can make the whole room feel brighter. Replacing the faucet and shower head with modern fixtures can also make a big difference. If you can't or don't need to replace the whole tub and shower, just updating the fixtures will make a noticeable improvement. Outdated fixtures in the bathroom make the whole space feel old. Buying new faucets doesn't cost a lot yet it changes the feel of the room.
Updating the Vanity
This is the best project to do for the biggest return. If you don't already have a double sink, adding one will make a big difference. When upgrading your vanity, look for ways to increase storage without taking up a lot of space. Too much cabinetry in the bathroom can make the room feel small. When replacing the vanity and cabinets, choose colors and styles that will integrate with the rest of the home. You don't want the bathroom to look like it doesn't belong with the rest of the house. If you already have a double sink and good storage, you might be able to just reface your cabinets or give them some fresh paint. Granite countertops are still the most popular for bathrooms in Moraga homes for sale.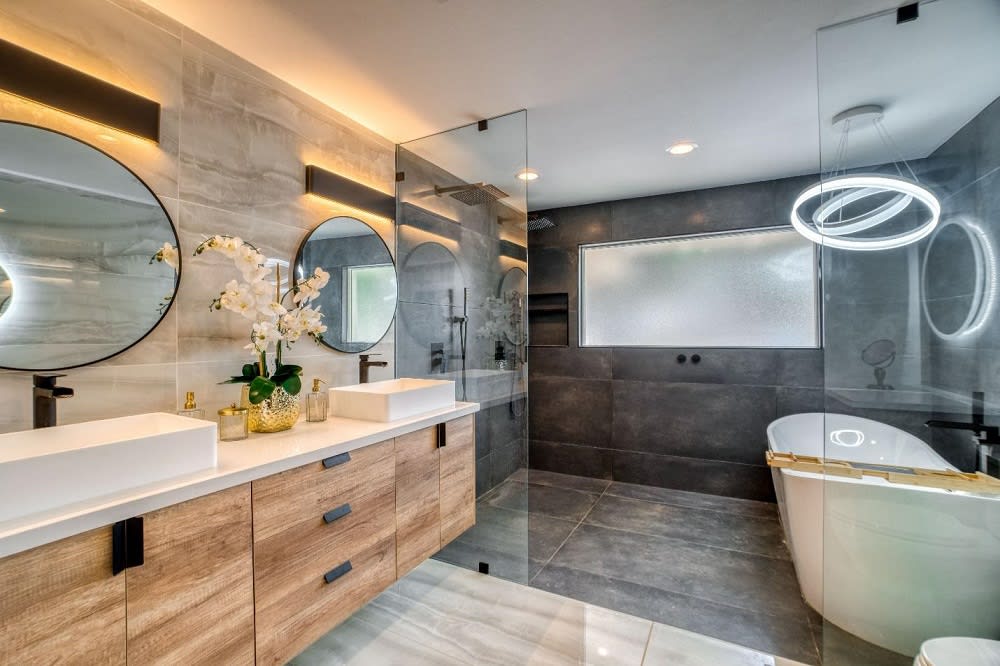 Making all Needed Repairs
It may seem obvious, yet it can't go without saying: making all necessary repairs to your master bathroom will ensure the homebuyer doesn't try to make you come down on your listing price. If the homebuyer sees a leaky faucet, chipped cabinetry, or peeling paint when looking at Moraga homes for sale, they will have the impression the entire home is uncared for and in need of repairs. They will start looking closer at other areas of the property and inspect them for possible repairs. They will also start tabulating a list of the cost of repairs and may want to take the sum off the listing price. On the other hand, if the potential homebuyer finds no repairs, they have the impression the home is well cared for and won't have any immediate need for repairs.
Adding Storage
A good linen closet in the master bath is the most desirable feature homebuyers want in Berkeley, CA homes for sale. Adding built-in space, if you don't already have it, will help homebuyers feel comfortable with the space and not worry about where to store bathroom necessities. If you already have good linen storage, be sure to highlight the area. Clear out the space to just a few items so it feels roomy and open, opposed to cluttered and full. If the closet is in an area that can't take advantage of the light in the room, add an LED motion sensing light to the closet. You can even use a different color paint in the area to add to the roomy and light feeling of the space.


Fresh Paint
Fresh paint is the easiest update and the one homebuyers notice first when looking at Berkeley, CA homes for sale. This is especially true in bathrooms where the paint takes more of a beating from the steam and water splashing near the sink. The paint you choose needs to be able to stand up to these conditions and resist mildew. A water-based latex paint has a tight molecular structure that doesn't allow water to penetrate and will give you the protection you need. Glossy or semi-gloss paint is best for bathrooms because they help repel moisture and they are best for washing and scrubbing. Neutral colors will appeal to the widest set of people shopping for Moraga homes for sale, so opt for those instead of anything bold or bright.
Adding Light
Just like your faucets, updating your light fixtures can make a dramatic difference in making your bathroom feel fresh and modern. Light fixtures are not a big investment, but they make a big difference. Take advantage of any natural lighting in the room, also. Use window coverings that provide privacy while allowing light into the room. Skylights in the master bathroom are very popular in Berkeley, CA homes for sale because they allow natural light all day, every day.


Michael W. Robertson's Team is happy to help you decide which updates will make your master bathroom appeal to homebuyers. They have experience helping homeowners and investors sell their real estate and meet their needs.